About Doctor Carbonell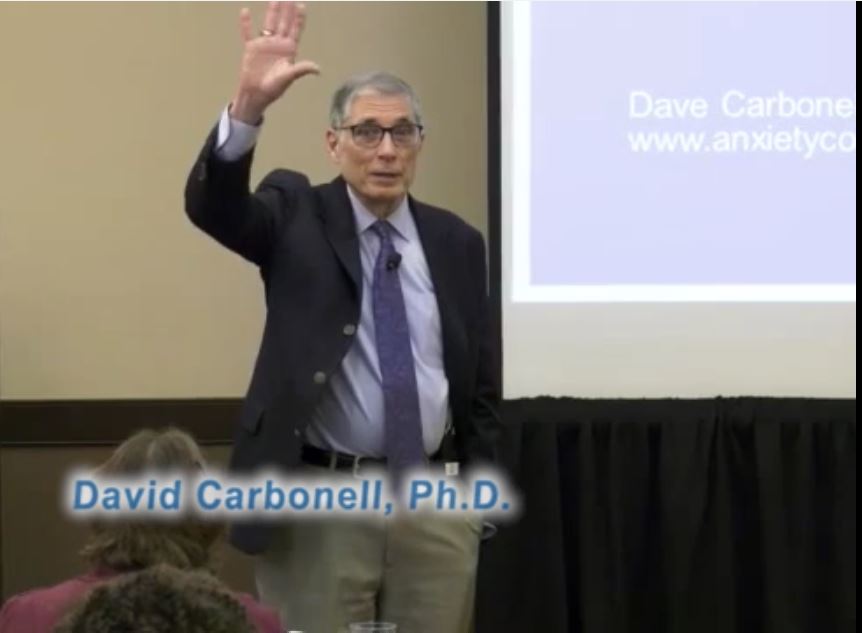 Doctor Carbonell is a Clinical Psychologist who specializes in the treatment of anxiety disorders as a therapist, author, and teacher. He offers exposure based treatment of fears and phobias in Chicago; is the author of four anxiety self help books; and teaches workshops for therapists who want to learn more about the treatment of anxiety disorders. He has personally written all the materials on this site, except as otherwise noted.
Effective treatment methods for anxiety disorders were just starting to enter the mainstream when Doctor Carbonell began his career as a psychologist in 1985. He's been helping people overcome fears and phobias, and developing new treatment strategies ever since. He founded the Anxiety Treatment Center in Chicago in 1990, one of the first psychological practices in the United States devoted exclusively to the treatment of clients who sought help with anxiety disorders, and continues to offer treatment today to people who seek recovery from panic disorder, social anxiety disorder, generalized anxiety disorder, obsessive compulsive disorder, and phobias of all kinds.
Click here to contact Dr. Carbonell.

Self Help Books From Doctor Carbonell

He is the author of four self-help books:  Panic Attacks Workbook (2004) and Fear of Flying Workbook (2017) are both published by Ulysses Press. The Worry Trick (2016) and Outsmart Your Anxious Brain (2020) are both published by New Harbinger. 
All four books are available here.
Professional Workshops
He has taught workshops on the treatment of anxiety disorders to more than 10,000 therapists in the United States at workshops sponsored by Pesi Healthcare, and has brought his workshops to overseas audiences sponsored by the Tatra Corporate and Allied Health Training Services in Australia, Psychotherapy Excellence in the U.K, and the International Association for Cognitive Therapy in Italy.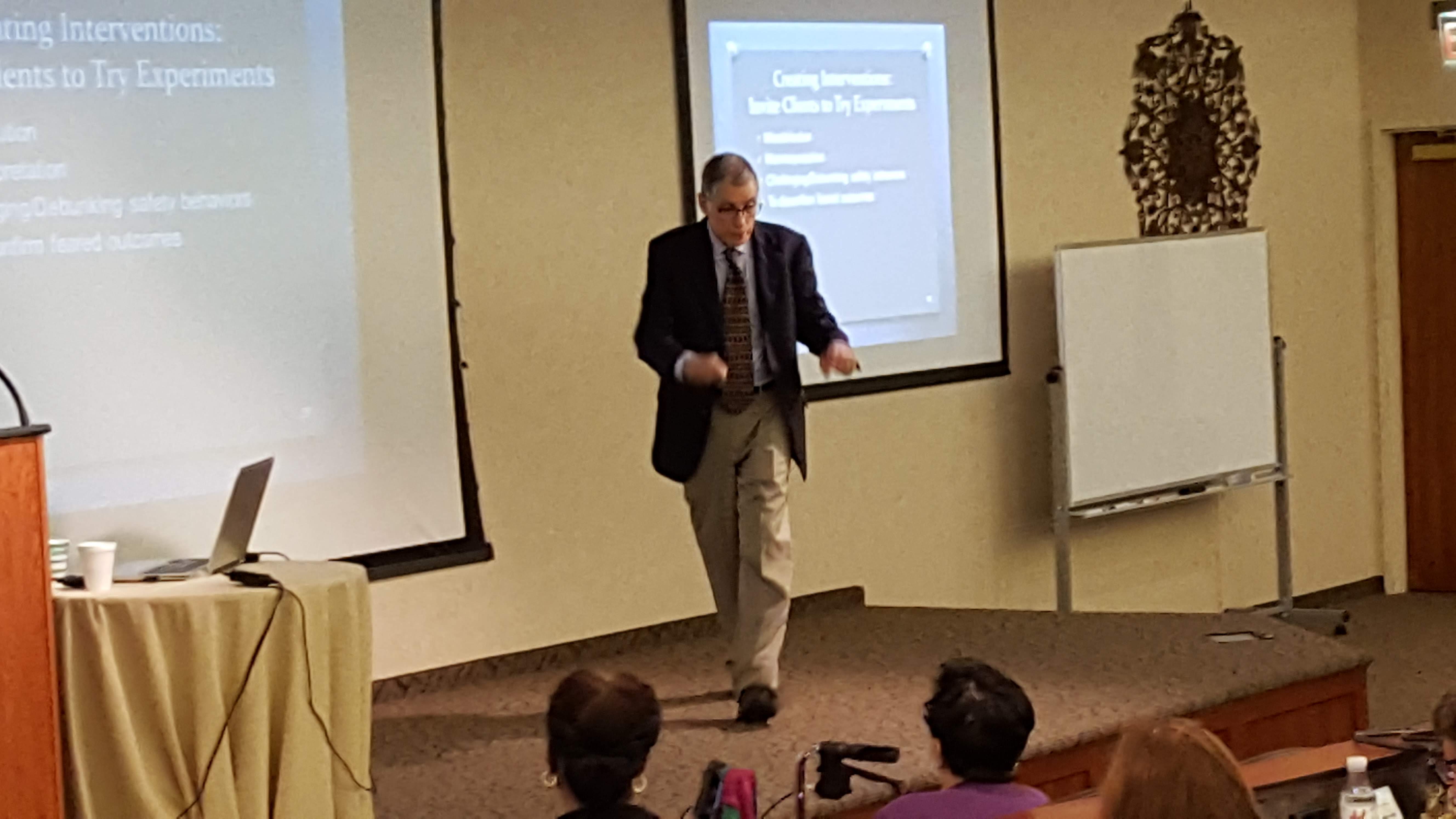 Background
Doctor Carbonell received his doctorate in clinical psychology from DePaul University in Chicago in 1985 and is licensed as a clinical psychologist by the States of Illinois (# 071-003556) and New York (# 015044).  He is a member of the Anxiety and Depression Association of America; the Association for Behavioral & Cognitive Therapies; and the Illinois Psychological Association.  He has been a consistent and popular featured speaker at many of the annual conferences of the Anxiety and Depression Association during the past thirty years. He has also presented training workshops for a wide variety of health care organizations in the United States, including:
Aerospace Medical Association
Alexian Brothers Behavioral Hospital
DuPage County Health Department
Family Institute of Northwestern University
Illinois Psychological Association
Interfaith Medical Center
Illinois Alcohol and Other Drug Abuse Professional Certification Board
Long Island Employee Assistance Professionals Association
New York State Psychological Association
New York State Society of Clinical Social Work
Northern Illinois Employee Assistance Professionals Association
Northwestern University Medical School Department of Psychiatry
Rockland County Psychological Society
Rush University Medical Center
Suffolk County Psychological Association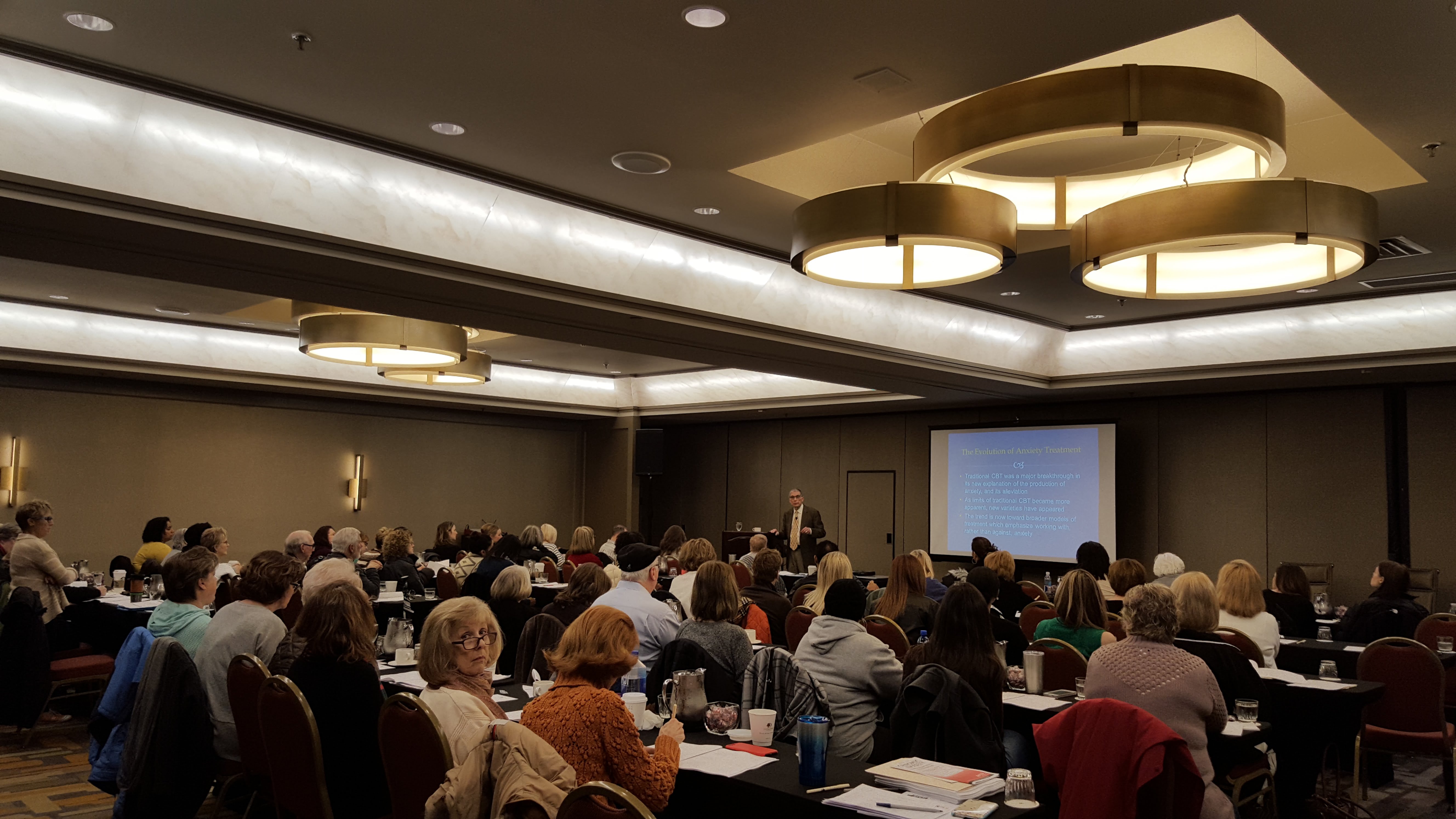 Media Interviews
For some media interviews with Doctor Carbonell on the topic of various anxiety disorders, click here.
About This Site

Everything on this web site has been written personally by Doctor Carbonell, except as otherwise noted. He does not accept advertisements on this site. Any information collected by this website, such as email addresses, will never be passed on to any third party, unless required by law.
The information published on this site has been written and published strictly for informational purposes. It should be used as a supplement to, and not a substitute for, consultation with a health care professional.
---
---
© 2010-2023 David Carbonell, PhD.  Anxiety Coach® is a registered mark.
P.O. Box 256539, Chicago, IL 60625
312.912.9989
Last updated on October 11, 2023
---